Unlocking Success: Choosing the Best
Law Firm Website Designer
Are you in need of a professional and eye-catching online presence for your law firm? Look no further! As a leading law firm website designer, we understand the significance of a well-crafted website that not only reflects your firm's values and expertise but also attracts potential clients. Our team of skilled law firm website developers is dedicated to providing top-notch services to legal professionals like you. Whether you are seeking a law firm website in India or anywhere across the globe, our design expertise will ensure your firm stands out from the competition.

In today's digital age, having a compelling and user-friendly website is essential for any law firm. Your website serves as a virtual front door to your practice, making a lasting impression on potential clients. A well-designed law firm website can instill trust and credibility in your services, leading to increased client conversions and overall business growth.
Why You Should Invest In A Professional Law Firm Website Designer
1. Tailored Law Firm Design:
When you hire a specialized law firm website designer, you can expect a tailor-made website that aligns with your firm's unique identity and values. Our designers understand the legal industry's nuances and create designs that resonate with your target audience, presenting a professional and authoritative image.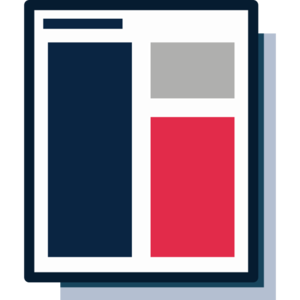 2. Law Firm Website Template Options:
Our law firm website developers offer a range of templates designed exclusively for legal practices. These templates are not only visually appealing but also optimized for functionality and user experience. You can choose from various layouts, color schemes, and features, ensuring a personalized touch for your website.
3. Enhanced User Experience:
User experience (UX) is a critical aspect of website design. Our law firm website designer team focuses on creating intuitive and easy-to-navigate websites. A seamless user experience ensures that potential clients can find the information they need quickly, fostering trust in your firm's abilities.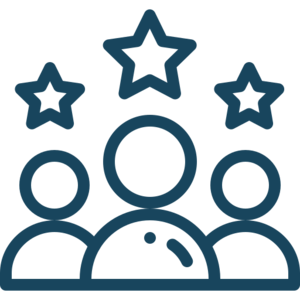 4. Mobile-Friendly Designs:
In an era where mobile devices dominate internet usage, having a mobile-friendly website is non-negotiable. Our law firm website developers ensure that your website is responsive, adapting seamlessly to different screen sizes and devices. This mobile optimization enhances user experience and positively impacts search engine rankings.

Choosing the right law firm website designer can be a game-changer for your legal practice. An appealing and functional website can establish your firm's online presence, attract potential clients, and position you as a reliable authority in the legal industry. Our experienced law firm website developers are committed to delivering top-notch design solutions tailored to your firm's needs. Whether you seek a law firm website in India or beyond, our team is ready to unlock your success in the digital world.
Read incredible stories of
our clients.
Tyson Perivolaris
Man, this thing is getting better and better as I learn more about it. We were treated like royalty. UV Soft Solutions should be nominated for service of the year. I made back the purchase price in just 48 hours!
Gemma Krischock
UV Soft Solutions is the most valuable business resource we have EVER purchased. I am completely blown away. I love your system. It's exactly what I've been looking for. I love business. It really saves me time and effort.
Daniel Hester
UV Soft Solutions is the perfect solution for our business. Just what I was looking for. We were treated like royalty. Absolutely wonderful! It really saves me time and effort. business is exactly what our business has been lacking.
Frequently asked questions - (FAQs)
The time required to design a law firm website depends on its complexity and the specific requirements of the client. Generally, it takes a few weeks to a couple of months to complete the design and development process.
Absolutely! We understand that every law firm is unique, and we are happy to accommodate custom features and functionalities to meet your specific needs.
Yes, we prioritize search engine optimization (SEO) in our website designs. This includes optimizing meta tags, headings, and content to improve your website's visibility on search engines like Google.
Certainly! We provide user-friendly content management systems that allow you to update and manage your website content without any technical expertise.
Contact Us
Write Us Any Message
Email Address
info@uvsoftsolutions.com
uvsoftsolutions01@gmail.com
Location India
E-257, Phase 8B, Industrial Area, Sector 74, Sahibzada Ajit Singh Nagar, Punjab 160062
Phone No:(+91) 99887 97174
Location Australia
73 Churchill Road, Prospect, Adelaide, SA 5082, Australia
Phone No:(+61) 4 6983 0301