Website Development Packages
Take Advantage of Affordable Small Business Website Development Packages in India
Take your business to new heights by creating a website. UV Soft Solutions offers budget-friendly website development packages tailored for small businesses, equipped with impressive features that set your website apart from your competitors in the industry.

We understand the significance of a website for any business, and thus we offer cost-effective website development pricing packages that cater to businesses of all sizes, be it small, large, or startup enterprises.
UV Soft Solutions
Reasons to Invest in
Website Development Packages

in India
Website development packages are not only cost-effective but also highly beneficial for Indian web development companies. Outsourcing website development to India proves to be a prudent decision as it helps reduce the overall cost of website development.
At UV Soft Solutions, we possess an in-depth understanding of the guidelines and features that make a website exceptional. We avoid time-consuming experiments and focus on cost-saving strategies to ensure our clients do not need to make excessive investments in website development packages. Moreover, we provide affordable website maintenance packages to enable our clients to efficiently run their websites with a minimal investment. Affordability of Our
Website Development Packages

in India

As a leading website development company, we collaborate with multiple providers, strategically selecting hosting vendors to minimize web hosting costs while ensuring optimal performance for our clients' websites, based on their chosen website development package.

At UV Soft Solutions, our team of expert website developers attentively listens to each client's requirements and executes a well-thought-out plan to save valuable time. Recognizing the importance of time in any web development project, we work with utmost professionalism to optimize efficiency.
Website Cost
Determining the Cost of a Website
The cost of a website can vary significantly depending on several factors, such as the project's complexity, the size of the website, required features and functionalities, level of customization, expertise of the web development team, and the Local service provider. Here are some general guidelines regarding website costs:
It is essential to note that these are rough estimates, and the actual cost may vary based on your specific needs and the rates of the freelancer or web development company.To make an informed decision, we recommend obtaining detailed quotes from multiple service providers and gaining a clear understanding of the services included in the pricing. Additionally, it's vital to consider ongoing costs like domain registration, hosting, maintenance, and updates, as these are separate from the initial website development and can vary depending on the service provider and level of support required.
Factor Affecting Pricing
Factors Affecting Website Development Pricing
The pricing of web development services can be influenced by several key factors, although the specific cost may vary among different web development companies or freelancers. Here are some common factors that can impact the cost of web development:
The complexity of the project is a crucial determinant of pricing. Simple websites with a few pages and basic features generally incur lower costs compared to complex web applications with advanced functionalities, integrations, databases, and custom requirements.
Content Creation And Migration
If assistance is required for content creation, such as copywriting, image/video editing, or content migration from an existing website, it may contribute to the overall cost. The volume and complexity of content can also influence the pricing.
The level of design customization needed can affect the pricing. Websites that demand unique, custom designs tailored to specific branding guidelines generally have higher costs compared to those using pre-designed templates or themes. The number of design iterations and revisions can also play a role in determining the pricing.
Responsive Design And Mobile Optimization
Designing websites to be mobile-responsive and optimized for various screen sizes and devices requires additional effort. If a responsive design that ensures an optimal user experience across different devices is necessary, it may impact the pricing.
Functionality And Features
The number of functionalities and features required for the website can impact the cost. Complex features, such as e-commerce functionality, user authentication systems, data encryption, third-party integrations, content management systems (CMS), and advanced search capabilities, will typically lead to higher pricing.
Technical Expertise And Experience
The expertise and experience of the web development team can influence the pricing. Highly skilled professionals with extensive experience may charge higher rates due to their ability to handle complex projects effectively.
Additional services beyond web development, such as search engine optimization (SEO), ongoing maintenance and support, content updates, hosting, or security services, may have separate costs and contribute to the overall pricing.
Tight timelines and urgent project requirements can impact pricing. If a quick development process or additional resources are needed to meet deadlines, it may result in higher costs.
Web development prices may vary based on the geographical location of the service provider. Developers in regions with higher living costs and overhead expenses may charge higher rates compared to those in regions with lower costs.
Packages
Web Development Packages
Basic Package
The basic package encompasses essential features suitable for a straightforward website, including a limited number of static pages, a contact form, and basic design customization. It is an ideal choice for individuals or small businesses with minimal requirements.
Standard Package
The standard package offers a broader range of features and customization options. It may include a user-friendly content management system (CMS) for easy website management, additional pages, integration of plugins or extensions, responsive design to ensure mobile device compatibility, and basic SEO optimization.

E-commerce Package
Tailored for businesses with a focus on selling products or services online, the e-commerce package provides specialized features such as a comprehensive product catalogue, shopping cart functionality, secure payment gateway integration, inventory management, and order tracking.
Custom Package
The custom package is personalized to meet the distinct needs of each client. It can include advanced functionalities, extensive design customization, integration with third-party systems or APIs, complex databases, user authentication systems, and other specialized features based on specific requirements.
Maintenance and Support Package
Many web development providers offer ongoing maintenance and support packages to ensure the smooth operation and regular upkeep of the website. This package includes essential services like regular backups, security updates, bug fixes, technical support, and content updates.
UI/UX Design
The UI/UX design package is tailored to cater to specific project needs and complexities. It involves extensive user research, development of user personas, user flows, information architecture, usability testing, and other components to create a seamless user experience. This package is particularly suitable for projects that demand a deep understanding of user behavior and intricate interactions.
How To Choose The Best
Web Development Packages?
Selecting the most suitable web development package for your needs involves a thoughtful assessment of various factors. Follow these steps to make your final decision:
Define Your Goals and Requirements
Clearly outline your website's objectives, including its purpose, target audience, desired features, scalability, budget, and timeline. This understanding will enable effective communication with potential web development providers.
Research and Compare Service Providers
Conduct thorough research to identify several web development companies or freelancers that offer the services you require. Look for reputable firms with experience and portfolios aligning with your project goals. Reading client testimonials, reviews, and case studies can provide insights into their expertise and work quality.
Consider Support and Maintenance
Besides initial development, consider ongoing support and maintenance. Inquire about the availability of support, updates, bug fixes, and associated costs. Ensuring reliable support will keep your website functioning smoothly in the long run.
Request Detailed Proposals
Reach out to shortlisted providers and request detailed proposals based on your project requirements. The proposal should outline the services offered, timeline, pricing structure, and any additional costs. Ensure the proposed package aligns with your goals and provides the necessary features and support.
Compare Pricing and Value
Compare pricing across different web development packages, but remember that the cheapest option may not always be the best choice. Consider the value you'll receive in terms of features, expertise, support, and overall quality. A higher upfront cost may be worthwhile if it leads to a more reliable and efficient website.
Evaluate Expertise and Experience
Assess the expertise and experience of the web development service provider. Look for professionals with a successful track record in delivering similar projects. Review their portfolio to determine if they have experience in designing websites similar to your vision.
Communication and Collaboration
Evaluate the communication and collaboration style of the web development provider. Effective and transparent communication is vital for a successful web projects. Ensure they are responsive, understand your vision, and can provide regular updates and progress reports.
Request client references or check online reviews to gain insights into past clients' experiences. If possible, contact previous clients to gather feedback on their collaboration with the service provider.
Portfolio
Websites We Have Developed
Website
Xpresso on Flinders

Website
Accounting Outsourcehub

Website
Global Bookkeeping
Website
IHP Provision Care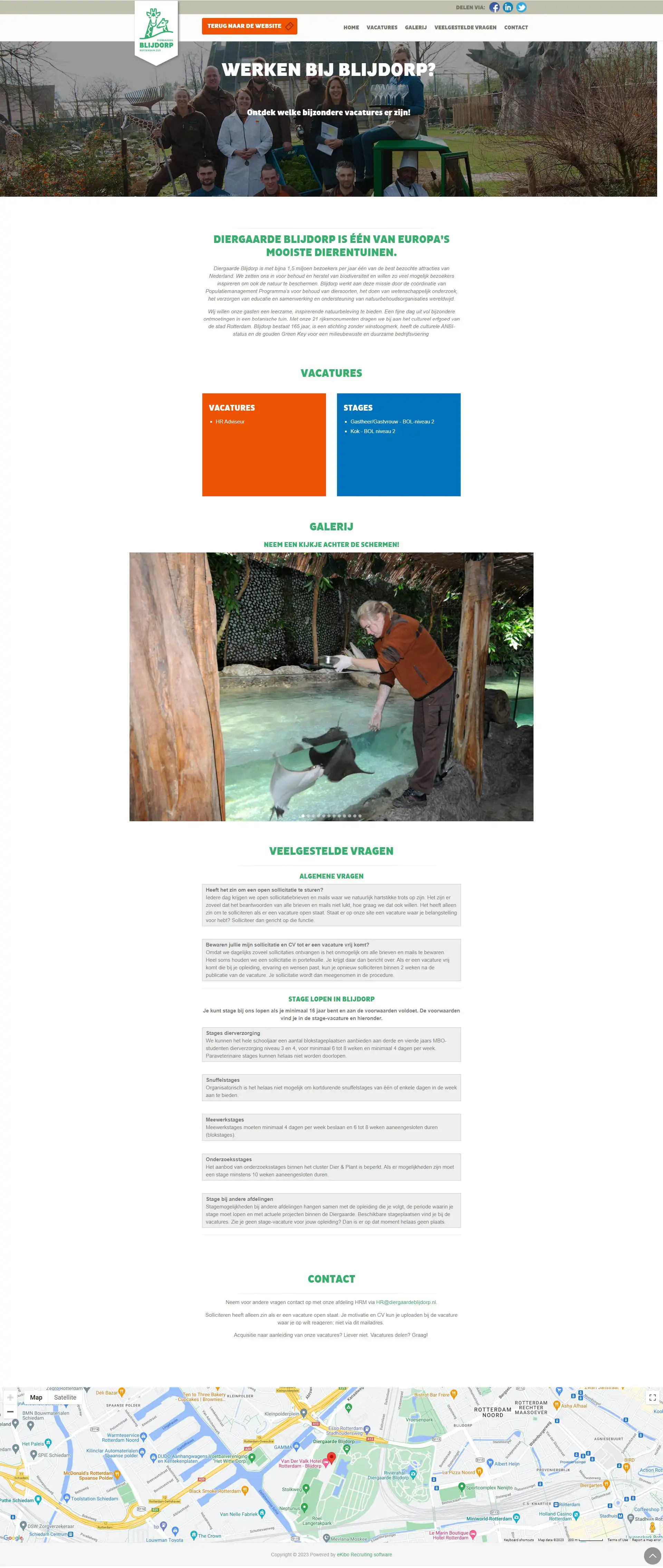 Website
Vacatures Diergaarde Blijdorp
Website
The Crystal World
Website
Panchsheel Ajitgarh
Website Development Packages
Our Website Development Packages In India
₹

7999 /

$

100

Exclusive of all Taxes
Upto 5 Pages
Logo
Slider
Dynamic Website
Domain-1st Year Free
Hosting Free For 1st Year
1 Email - 500 MB Quota
1 Contact Form
Free SSL
Testimonials
Gallery Section
Chat Feature
1 Rs. Per Word - Content/Page
Social Profile Link
Facebook Page Creation
Click to Call/Email
Mobile Responsive
Login Details Will Be Given
Delivery in 3 Days
Renewal - 2000 Rs + Domain Price Plus GST
Support - 500 Rs/Hr
₹

16000 /

$

220

Exclusive of all Taxes
10 Pages
Logo
Slider
Dynamic Website
Domain-1st Year Free
Hosting Free For 1st Year
2 Email - 500 MB Quota
1 Contact Form
Free SSL
Testimonials
Gallery Section
Chat Feature
300 Rs/Extra Page
200 Rs - Content/Page
Social Profile Link
Facebook Page Creation
Click to Call/Email
Mobile Responsive
Login Details Will Be Given
Delivery in 7 Days
Renewal - 3000 Rs + Domain Price Plus GST
Free 4 Hours Support
Support - 500 Rs/Hr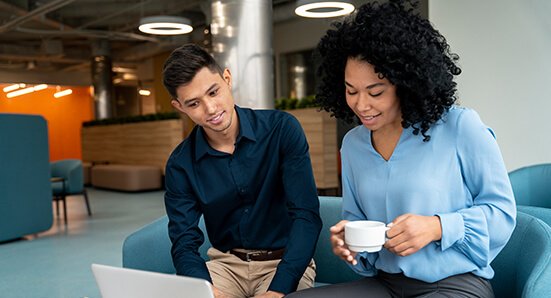 ₹

35000 /

$

399

Exclusive of all Taxes
Up to 50 Products
Logo
Contact Form - 3
Content - Free
300 Rs/Extra Page
WhatsApp Chat Integration
Social Media Profiles Integration
Social Profile Link
WordPress Login Details Will be Given
Payment Gateway
Extra Support - 500 Rs/Hour
Revisions - 2
Call/Email/Chat Support
EXCLUSIVE OF ALL TAXES.
Want to know more about our
website development packages

in India? Don't hesitate to get in touch with us!
Why wait? Contact us now to explore the details of our website development packages in India and have your small business website crafted by our team of expert web developers.
At UV Soft Solutions, we have an impressive track record of creating thousands of websites for various industries, including hospitals, roofers, cleaners, ecommerce stores, IT companies, and Real Estate agencies. Our expertise allows us to offer custom website packages tailored to fulfill the unique requirements of your business.
So, don't miss this opportunity to enhance your online presence and boost your business growth. Contact us today to take the first step towards establishing a strong online identity with a professionally designed website. We look forward to helping your business thrive in the digital world! FAQ's
Frequently asked questions
Web designing involves creating well-structured web pages with an organized layout.
The advantages of web designing include responsive design for all devices, improved performance and speed, reliability, and clean code.
You will receive regular progress reports by accessing the provided URL.
Select the website design package based on your preferred layout and graphics.
The cost of web designing services in India depends on the complexity of the website, varying from simple dynamic websites to complex e-commerce platforms.
Yes, we provide website redesign services to enhance performance and user experience.
Certainly, we develop responsive websites that adapt to various screen sizes.
Yes, you can view your website's progress during development through demo links.
We offer up to 2 free revisions during the development phase if you change your mind about the design or other major changes. Small revisions during development are free, but changes after the website goes live will be billed accordingly.
A well-designed website effectively engages audiences, drives traffic, and increases conversions.
You can trust UV Soft Solutions due to their extensive experience, skilled designers, a diverse portfolio of live websites, and previous demonstrations of their work.
When contracting with us for website design, you need to provide essential details such as the website's purpose, target audience, and desired features.
Creating a website depends on your needs and objectives. It's crucial for businesses to establish an online presence and reach new customers.
The type of website depends on its purpose, such as a blog for sharing thoughts, a portfolio site for showcasing work, or an e-commerce site for selling products online.
Important questions to ask include defining the website's concept, identifying the target audience, choosing a domain name and design, and creating website content.
Yes, website maintenance is crucial to keep the website updated and running smoothly.
The cost of hosting a website varies based on its size, complexity, and hosting provider.
The time to build a website depends on its size and complexity, usually taking 2-6 months on average.
The cost of website development depends on design, functionality, content, and hosting requirements.
When hiring a web developer, consider their experience, expertise, and track record in similar projects.
The choice of CMS depends on the level of control, customization, and support needed. Options include WordPress, Joomla, and Magento.
The cost of website renewal depends on the type of site and the need for additional features or design changes.
The number of pages on a website depends on the business type and the amount of information to be shared.
Creating a website for free is possible using website builders or open-source content management systems, but there may be limitations and ads.
Website design costs vary depending on complexity, customization, and features required.
The cost of a one-page website depends on design complexity and included features, but they are usually more limited in functionality.
The time to build a website depends on its complexity, with estimates ranging from 20-40 hours.
Building a website requires some technical expertise and effort, but it can be rewarding.
Creating a website can be a lot of work, but it's worth it for establishing a successful online presence.
A website is essential for small businesses to have an online presence, share information, and engage with customers.
Websites offer benefits such as easy updates and customer support, but they can be expensive to maintain and vulnerable to attacks.
Website builders may have limitations in design, functionality, and SEO-friendliness compared to custom-built websites.
Websites are preferred over apps due to lower costs, wider device compatibility, easier updates, and broader accessibility.
The affordability of creating a website or app depends on the project's complexity and needs.
Starting a website affordably can be done using website builders, purchasing a domain and hosting, or using free services with limitations.
Monthly fees for a website depend on the chosen platform, with paid options offering more features and support, while free options have limited features and support.
Contact Us
Write Us Any Message
Email Address
info@uvsoftsolutions.com
uvsoftsolutions01@gmail.com
Location India
E-257, Phase 8B, Industrial Area, Sector 74, Sahibzada Ajit Singh Nagar, Punjab 160062
Phone No:(+91) 99887 97174
Location Australia
73 Churchill Road, Prospect, Adelaide, SA 5082, Australia
Phone No:(+61) 4 6983 0301