WhatsApp Marketing Packages
WhatsApp Marketing Cost and Pricing
If you're interested in WhatsApp marketing but unsure about the pricing for WhatsApp sponsored campaigns, particularly for your business in India, UV Soft Solutions has got you covered. As a renowned WhatsApp Marketing Agency in India, we provide tailored WhatsApp marketing pricing that can unlock fresh branding opportunities and enhance your business's profitability. On average, UV Soft Solutions' monthly costs for WhatsApp advertising typically range from Rs. 8,000 to Rs. 18,000. Continue reading to explore the specifics of WhatsApp Marketing Costs in India.
Whatsapp Packages
Get in Touch
Promotion Packages
Whatsapp Promotion Packages
Start-Up Website
BASIC
10000 INR / 120 USD Monthly
Best for Startups
Small Business
Advanced
18000 INR / 220 USD Monthly
Best for Small Businesses
Ecommerce Website

Enterprise
28000 INR / 350 USD Monthly
Best for Large Businesses
WHATSAPP ADS COST
Our WhatsApp Marketing Packages
At UV Soft Solutions, we offer a range of WhatsApp Marketing Packages to suit diverse business needs. Whether you're a small startup or an established enterprise, our packages are customized to deliver exceptional results. Here's what our WhatsApp Marketing Packages include:
Click to Whatsapp Ads
Direct Visitors to Your WhatsApp Profile with Click-to-WhatsApp Ads
Seamless Traffic Generation
Make the most of click-to-WhatsApp ads to effortlessly drive traffic to your WhatsApp profile, ensuring a smooth user experience.
Increased Visibility
Amplify your WhatsApp profile's visibility to reach a broader audience. Utilize click-to-WhatsApp ads on popular platforms like Facebook and Instagram to expand your reach further.
Streamlined User Journey
Enhance the user experience with a straightforward journey. Respond promptly when users start conversations through click-to-WhatsApp ads. Boost engagement by offering enticing promotions through these ads.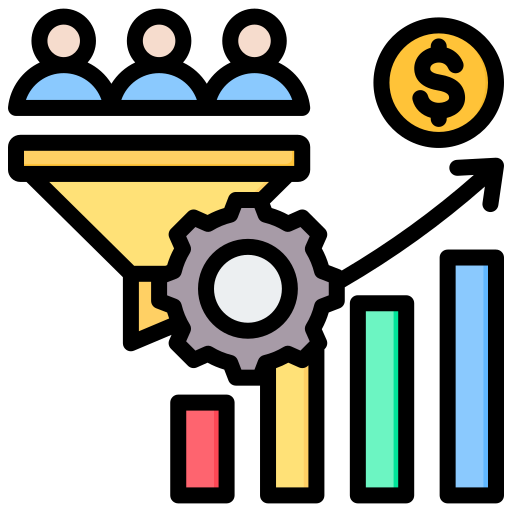 Maximized Conversion Rates
Effectively attract and retain customers. Re-engage users who've clicked on your click-to-WhatsApp ads but haven't initiated a conversation yet.
Catalog
Simplified Product Showcase with the Catalog Feature.
Expanded Reach
Connect with a larger audience by showcasing exclusive deals and limited-time offers using your catalog. Boost engagement by displaying QR codes in physical locations and promotional materials.
Real-time Updates
Build trust by keeping your catalog up-to-date. Add new products and remove discontinued ones regularly. Highlight special deals to capture customer interest.
Enhanced Shopping Convenience
Simplify the shopping process on WhatsApp. Let customers easily browse, inquire, and place orders. Provide a hassle-free way for inquiries and ordering, enhancing the shopping experience.
Broadcast & Bulk Messages
Enhanced Customer and Prospect Engagement
Effortless Campaigns
Easily create and run campaigns that reach multiple contacts directly through WhatsApp. Benefit from WhatsApp's email marketing management features for automated and efficient campaign handling.
WhatsApp-Compliant Messaging
Follow WhatsApp's messaging guidelines for smooth communication. Use message templates to maintain consistent brand messaging while adding a personal touch for each contact.
Global Business Expansion
Seamlessly connect with customers and prospects worldwide. With support for hundreds of languages and dialects, enhance your market presence, boost sales, and provide top-notch customer support in rapidly growing economies.
Custom Notifications
Tailored Notifications: Reach Your Audience Effectively
Boosted Website Traffic
Drive more visitors to your website and increase conversion rates. Inform customers about product availability and scheduled services. Implement cross-selling strategies based on their previous purchases or interests.
Special Offers and Discounts
Keep your customers and contacts updated about relevant promotions. Alert them to special offers and discounted prices. Tailor these deals to specific customers or prospects to maximize conversions.
Stronger Relationships
Enhance ongoing communication among designated users, teams, and contacts. Personalize notifications based on assigned teams and messages. Customize alerts for users and teams regarding messages from specific contacts. This fosters stronger connections and streamlined communication.
No Code Chatbots
Cutting-Edge Automation with WhatsApp Business API
No-Code Chatbots
Easily automate responses to sales and support inquiries without the need for coding. Create and launch smart WhatsApp chatbots in just 3 minutes using a simple drag-and-drop flow builder interface.
Improved Responsiveness
Respond to WhatsApp messages from customers and prospects 24/7. Save time and work more efficiently by automating responses to routine sales or support questions, allowing you to capture more leads and connect with more contacts.
Effortless Automation and Integration
Seamlessly connect with third-party apps and platforms. Benefit from pre-built integrations with tools like Google Sheets, HubSpot, and Zapier. You can also link Wati to other popular applications through developer REST API functionality, streamlining your automation and integration processes.
FAQ's
FAQs on Whatsapp Marketing
WhatsApp marketing involves promoting your products or services through the WhatsApp messaging platform. It's an effective way to reach a wide audience and engage with potential customers where they are most active.
WhatsApp marketing offers several benefits, including increased customer engagement, the ability to showcase products, real-time updates, and easy communication with customers. It can help boost conversions and improve customer relationships.
Click to WhatsApp Ads are a feature that allows you to send users directly to your WhatsApp business profile. When users click on these ads, they are directed to a chat with your business on WhatsApp, making it easy for them to connect with you.
Yes, the Catalog feature on WhatsApp allows you to showcase your products or services. You can add new products, provide real-time updates, and offer an easy shopping experience for customers.
You can organize users and teams, manage contacts, and engage with customers and prospects in a more streamlined manner. Features like assigning chats, creating teams, and tagging contacts help improve communication.
WhatsApp Business API automation allows you to automate responses to messages, while no-code chatbots enable you to create intelligent chatbots without coding. These tools help save time and provide more responsive customer support.
Yes, WhatsApp marketing can be integrated with third-party apps and platforms like Google Sheets, HubSpot, and Zapier. Pre-built native integrations and developer REST API functionality make integration seamless.
Contact Us
Write Us Any Message
Email Address
info@uvsoftsolutions.com
uvsoftsolutions01@gmail.com
Location India
E-257, Phase 8B, Industrial Area, Sector 74, Sahibzada Ajit Singh Nagar, Punjab 160062
Phone No:(+91) 99887 97174
Location Australia
73 Churchill Road, Prospect, Adelaide, SA 5082, Australia
Phone No:(+61) 4 6983 0301